⟵

back to news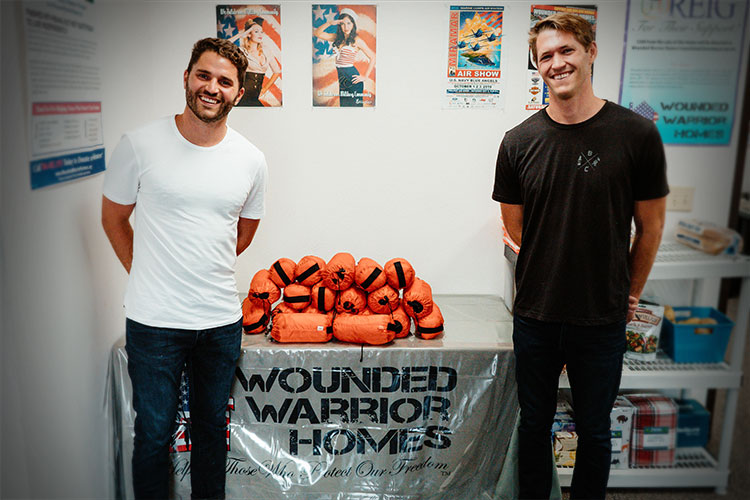 BE Outfitter Partners with Wounded Warrior Homes
Providing Adaptable Shelters to Homeless San Diego Veterans
December 8, 2020 – Service and solutions are part of BE Outfitter's DNA. Rory Rogan co-founded the outdoor gear company headquartered in San Diego, California. In addition to making versatile equipment for adventure seekers, Rogan is a lieutenant in the U.S. Navy Reserve and a graduate of the United States Merchant Marine Academy.
Rogan hopes to serve San Diego's veteran community this holiday season by donating BE Outfitter's adaptable shelter, The Campo, to Wounded Warrior Homes. The Campo, recently featured on the Today show, is a multipurpose piece of equipment that campers can use as a tarp, a hammock, a rain poncho, or a groundcover. For every five Campos sold, one will be donated to Wounded Warrior Homes.
"Last year, there were more than 8,000 homeless people in San Diego County, and at least 13 percent were homeless veterans. That statistic is jarring. We are a small company, but what we lack in capital we make up for in grit, and we have a product that can protect and shelter people. Donating the Campo is a small way we can help our veterans who have given so much for us," said Rogan.
"Our mission is to provide transitional housing and re-integrative services for homeless veterans in San Diego, but when transitional housing is limited, we look for other ways to support and care for our community. We are grateful that Rory reached out to us about this donation and that we can provide additional protection when options are limited," said Mia Roseberry, Executive Director of Wounded Warrior Homes.
The Campo retails for $84 but is available at a 30% discount now at BEOutfitter.com. If you would like to donate to Wounded Warrior Homes, visit woundedwarriorhomes.org